News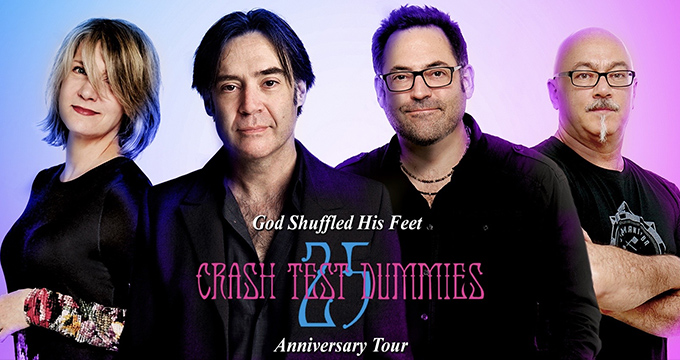 European Tour Update!
Thursday, April 2, 2020
European tour dates that were scheduled for 2020 are now rescheduled to 2021. All purchased tickets will be honoured for the new dates. Follow ticket links for more information.
US Tour Update!
Wednesday, March 25, 2020
US tour dates that were postponed are currently being rescheduled. Check out the tour listings on the right for the new dates moved to September and October. We will continue to update as dates are rescheduled.
US Tour Postponed
Tuesday, March 17, 2020
As you might have been expecting, we are POSTPONING our US tour schedules for April-May. We are waiting to hear when our shows can be rescheduled. There are A LOT of acts trying to do the same thing. We have our hearts and souls into making this tour a possibility and we AREN'T DONE YET. But public safety is the priority and until the world gets a handle on this crazy virus, we're just gonna have to wait it out. Our European shows, as of this moment, are still on, but we will let you know as soon as we hear anything different.
European Tour 2020
Friday, January 17, 2020
UPDATE: Tickets Now On Sale!
Links posted on the right.

Get ready for the CTD European Tour! Tickets will be on sale next week. Check back for ticket links and information. In the meantime, here's an early look at the dates and locations.

May 22, 2020 Hamburg, Germany
May 23, 2020 Worpswede, Germany
May 24, 2020 Berlin, Germany
May 26, 2020 Oldenburg, Germany
May 27, 2020 Hannover, Germany
May 28, 2020 Cologne, Germany
May 29, 2020 Hengelo, Netherlands
May 30, 2020 Mainz, Germany
May 31, 2020 Nurnberg, Germany
June 2, 2020  Wien, Austria
June 3, 2020  Graz, Austria
June 4, 2020  Linz, Austria
June 5, 2020  Dornbirn, Austria
June 7, 2020  Breda, Netherlands
June 9, 2020  Glasgow, Scotland
June 10, 2020 Manchester, England
June 11, 2020 London, England
June 13, 2020 Utrecht, Netherlands
June 14, 2020 Roermond, Netherlands
June 15, 2020 Pforzheim, Germany
June 17, 2020 Groningen, Netherlands
June 18, 2020 Alkmaar, Netherlands
June 19, 2020 Koblenz, Germany
June 20, 2020 Dudelage, Luxembourg
NPR's Mountain Stage Broadcast
Tuesday, January 7, 2020
The Crash Test Dummies performance on NPR's Mountain Stage last December is scheduled for broadcast this Friday (Jan 10th). Airtimes and stations can be found
here
.
Tour Dates Announced
Friday, September 21, 2018
Crash Test Dummies reunite for God Shuffled His Feet 25th anniversary tour. Each date will feature a full performance of the album, plus other staples from the band's catalog.
Crash Test Dummies on Instagram
Sunday, September 16, 2018
Crash Test Dummies on Twitter
Sunday, September 2, 2018
Follow us on the official Crash Test Dummies Twitter account
@ctdsband
.
Crash Test Dummies on Facebook
Sunday, September 2, 2018